I got the chance to attend Starfleet Academy in NYC. The Intrepid museum hosted the Starfleet Academy Experience, an interactive exhibit in celebration of Star Trek's anniversary. Come inside with me!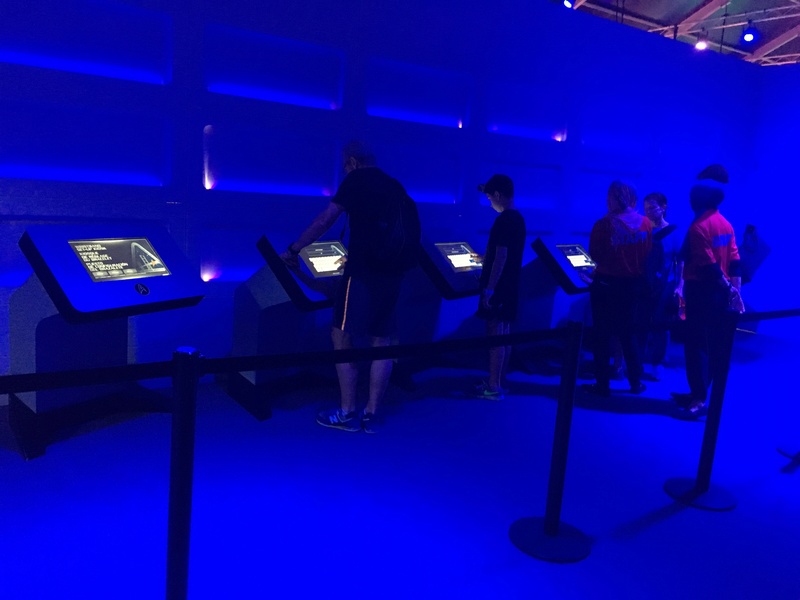 The whole exhibit used a RFID wristband to track each visitor's progress through the interactives. I got in the first time release of tickets, and was able to have my first choice of just about everything.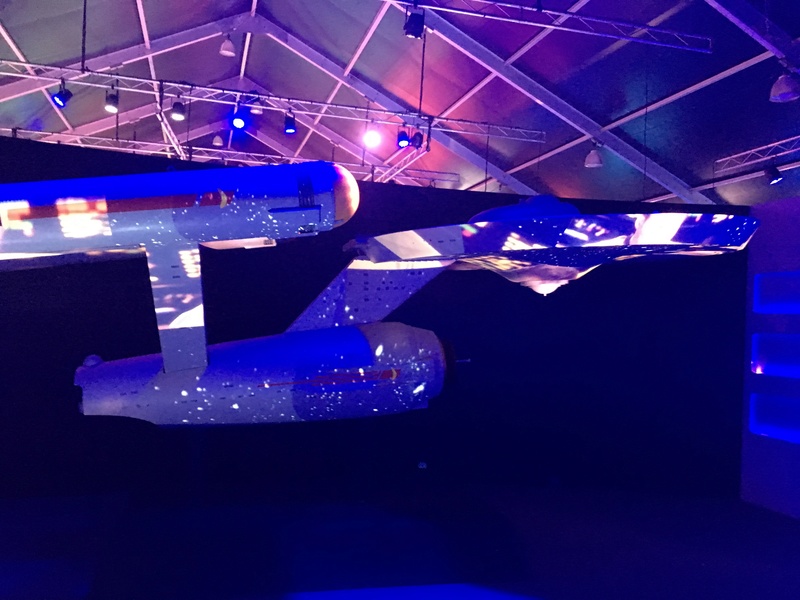 The first display was a large model of the Enterprise, which they projected scenes of stars and starship life on. And yes, the themes were constantly playing.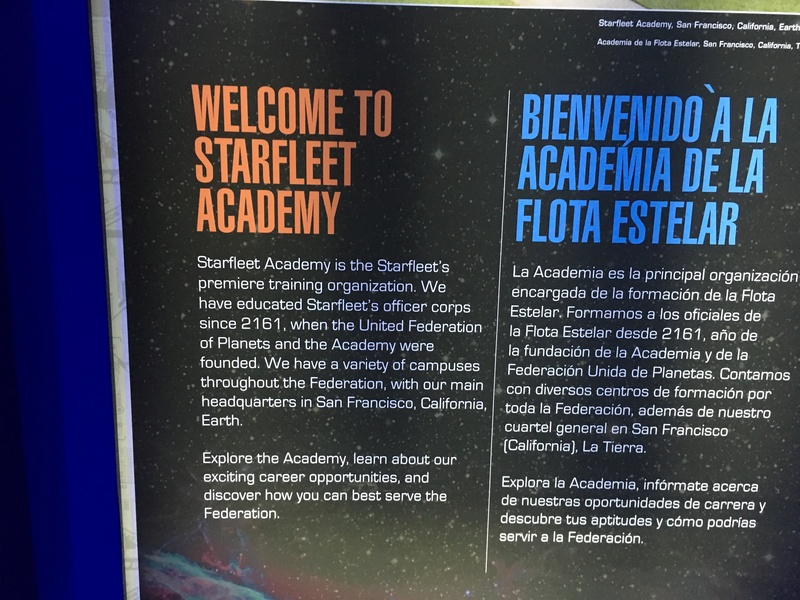 Our nameless Vulcan Starfleet instructor, who introduced the entire setting. Essentially, it's Career Day at Starfleet Academy. We'd be visiting six areas of focus, taking both aptitude and attitude tests at each to figure out where we would fit best in Starfleet.
After the introduction was a timeline of significant events in the Star Trek universe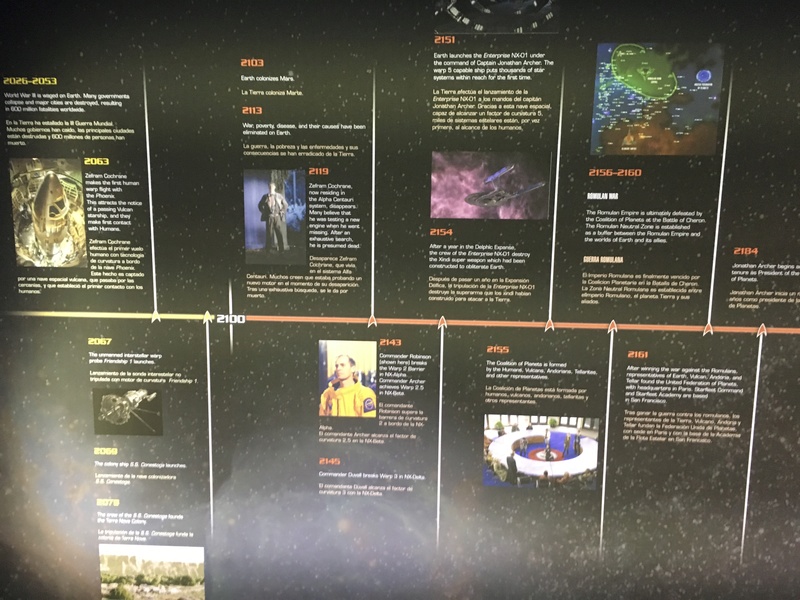 A special call-out to the Romulans showing up again!
The first two areas were focused on Comms and Medicine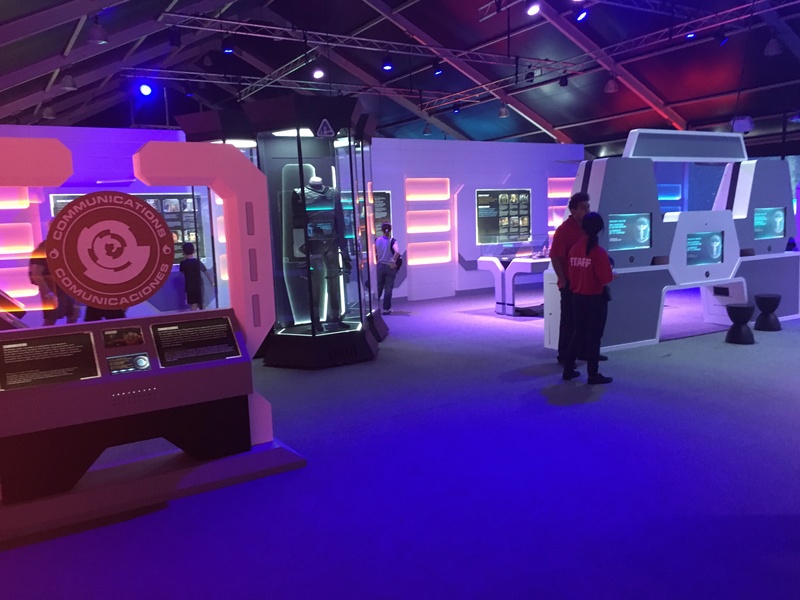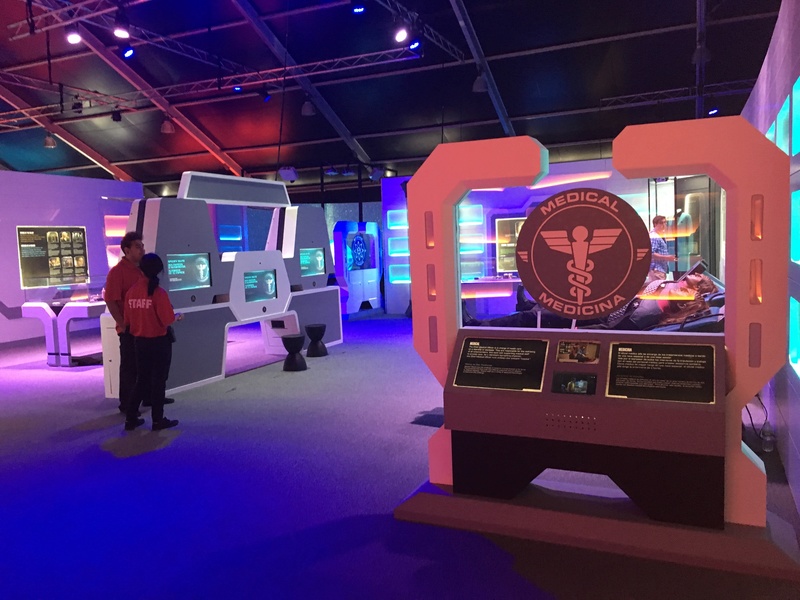 Each introductory panel had a small video screen with Great Moments In.... , scenes selected from across the series and movies. Of course, the Tamarians get double duty on Communication.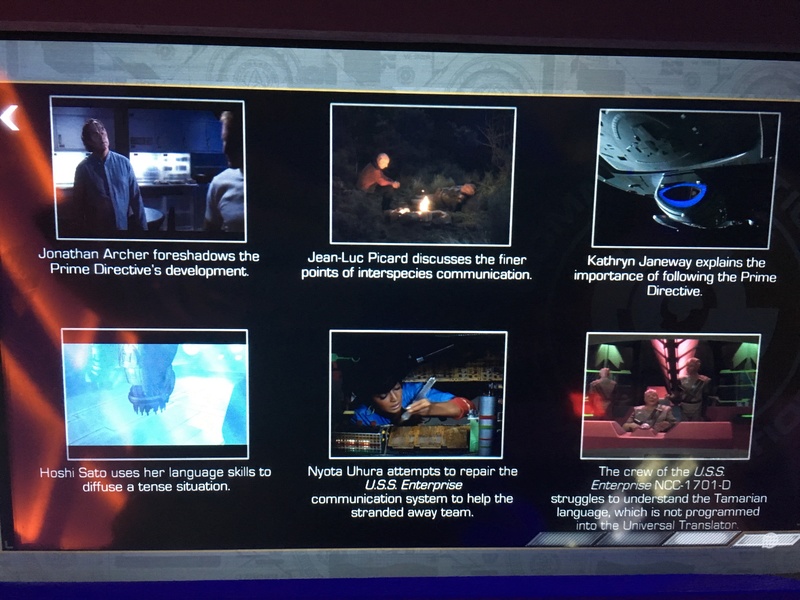 Lots of fun uniforms from the series too.
In each section was a discussion of the state-of-the-Starfleet-art in technology, and a panel about the past tech that lead to such discoveries. Gotta get that current science in somehow!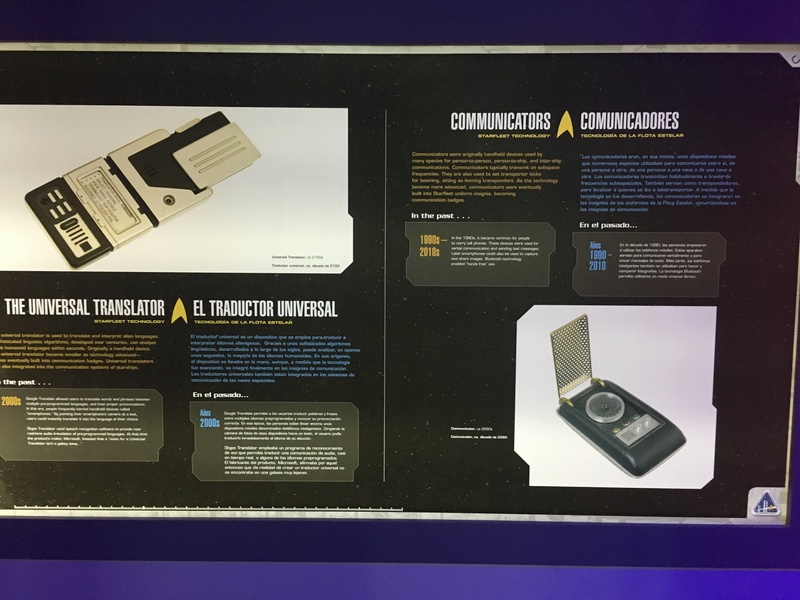 Some of the attitude questions come straight from the Buzzfeed school of entertainment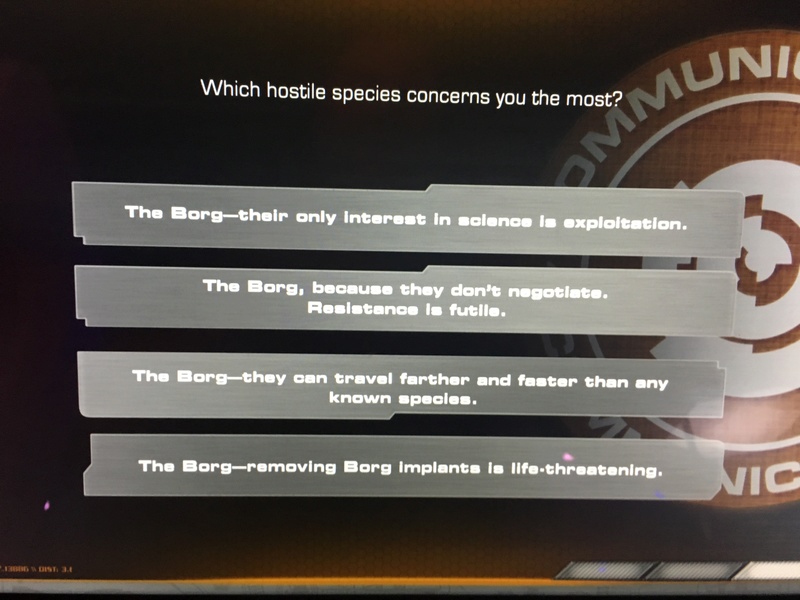 A hall of fame of alien cultures that a Starfleet Comms officer may need to interface with
A primer on Vulcan and Klingon anatomy. This could come in useful later...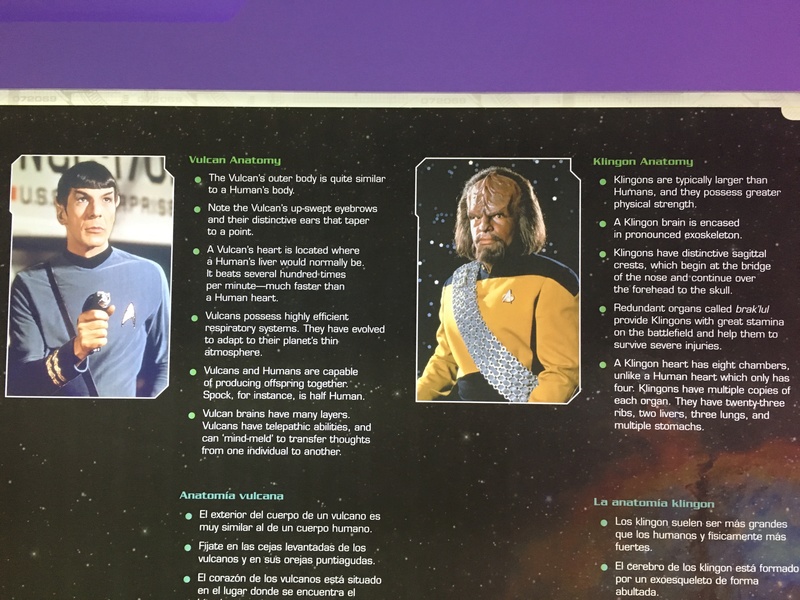 Most sections also had a selection of applicable props
Our Klingon Instructor. We had to repeat back nuqneH (what do you want/Hello), Hab SoSil' Quch (Your mother has a smooth forehead), and of course Hegul'meH QaQ jajvam (Today is a good day to die).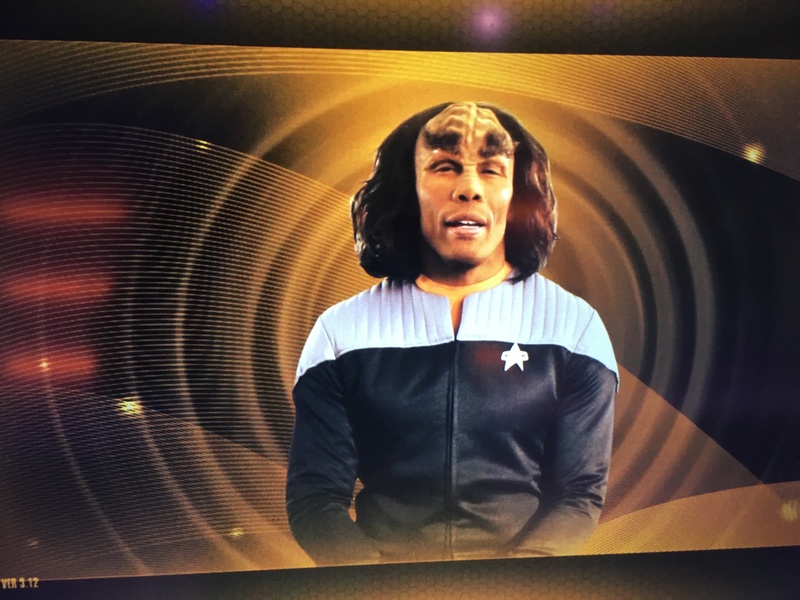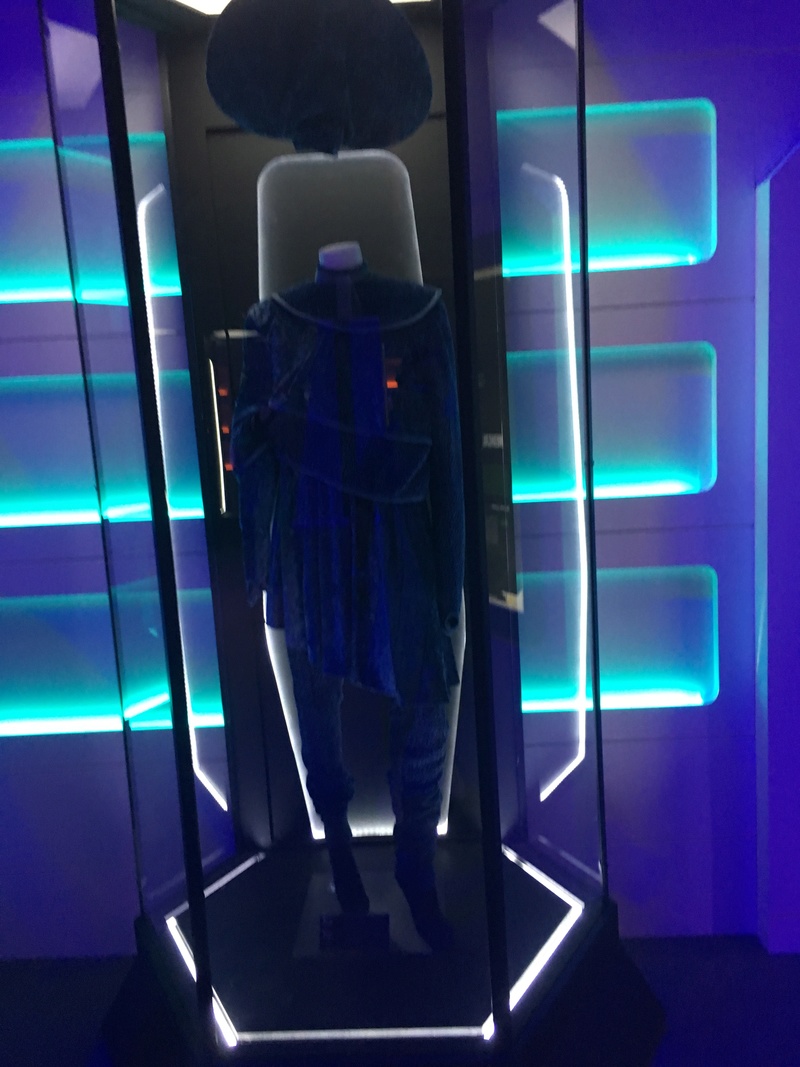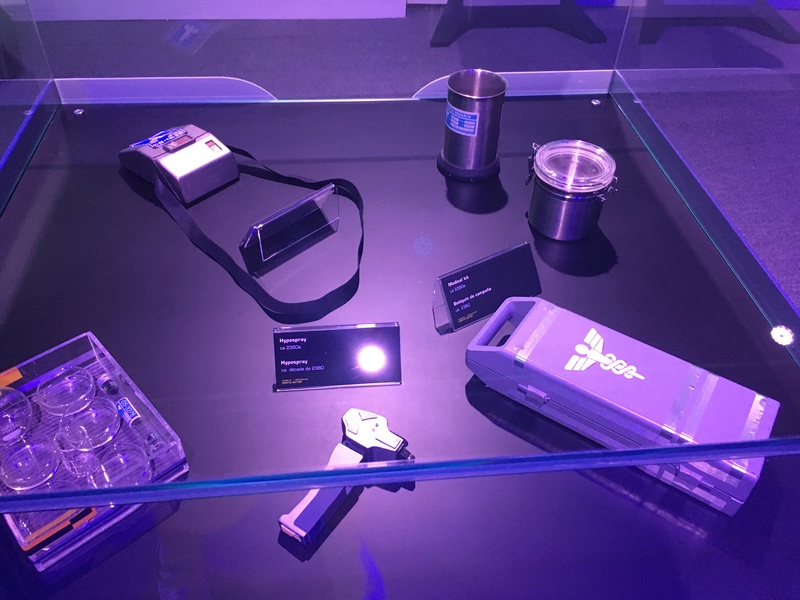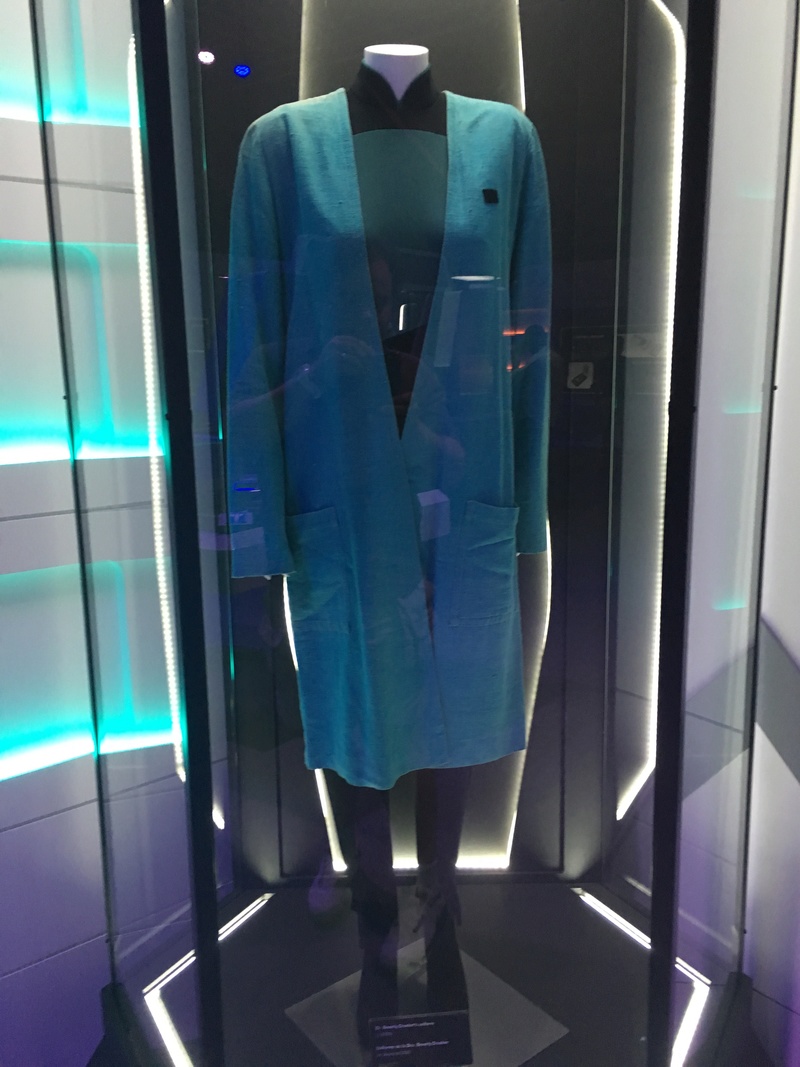 I picture this one going 40/40/20/0. But I'm open to arguments!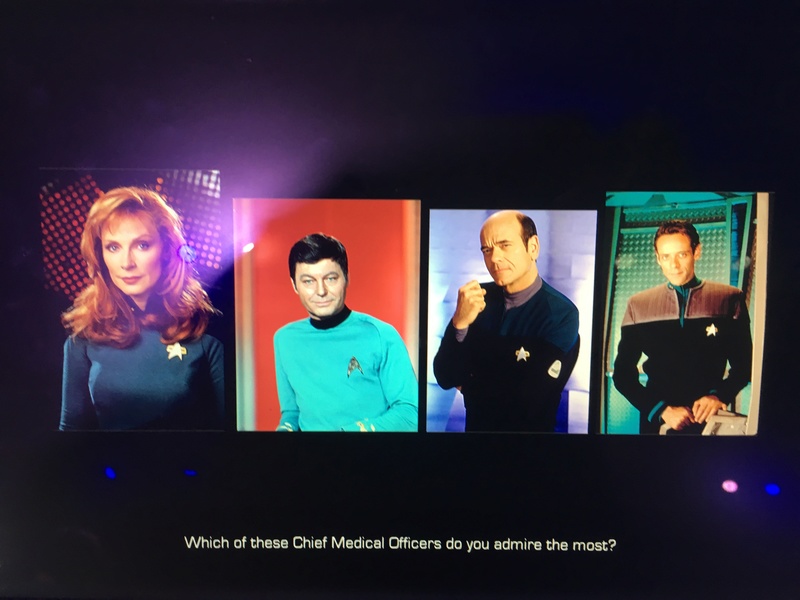 The Medical practical lab required using a tricorder to identify three problem areas on the Klingon patient, and then determine a diagnosis (broken leg? Phaser fire? Heart valve rupture?)
Great Moments in Medicine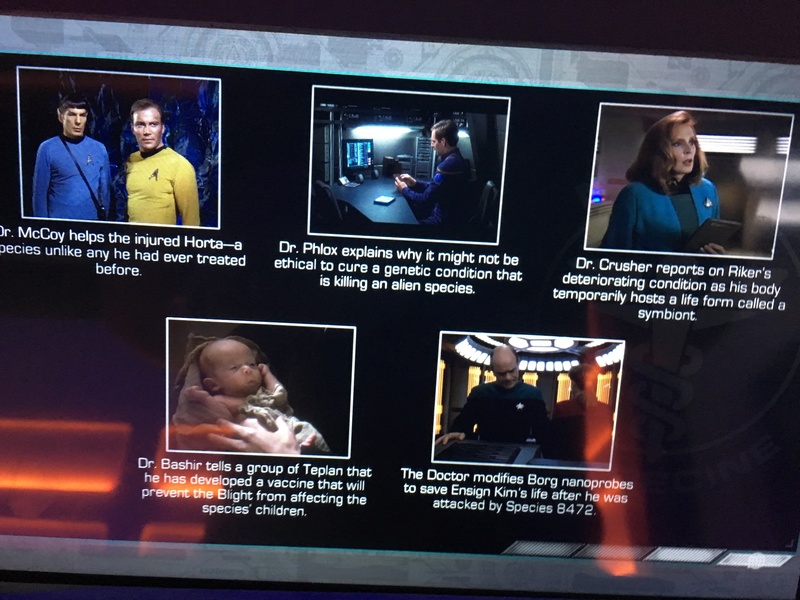 Great Moments in Science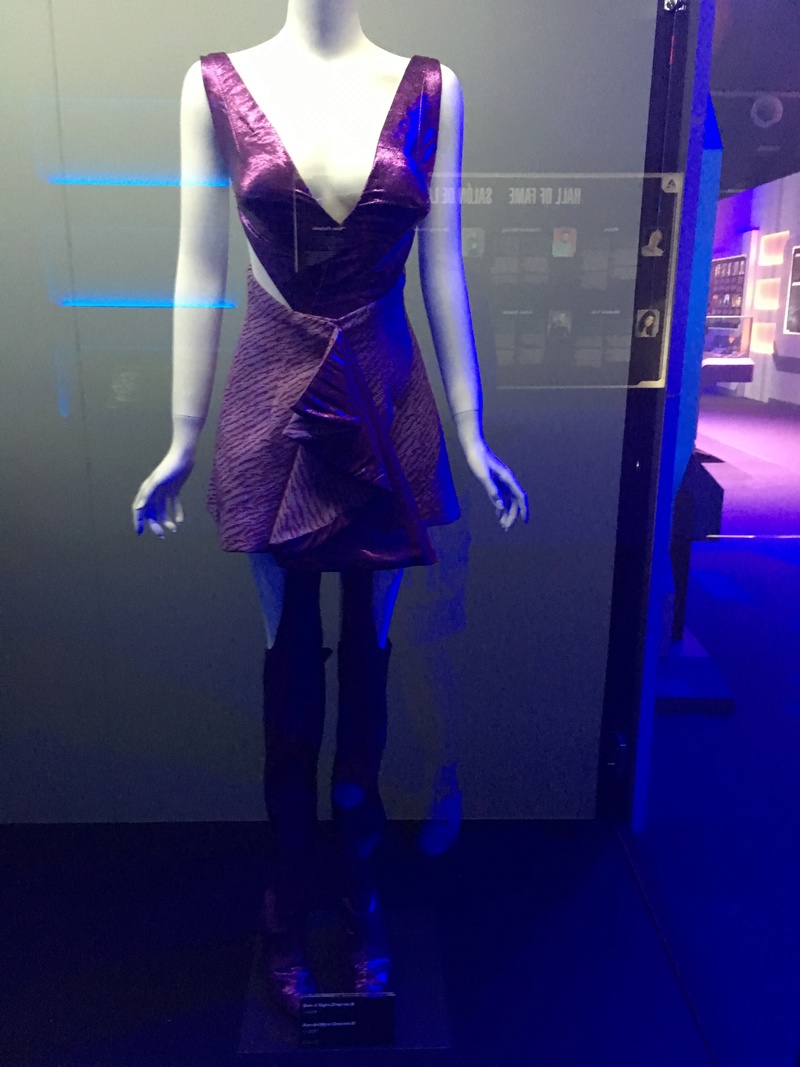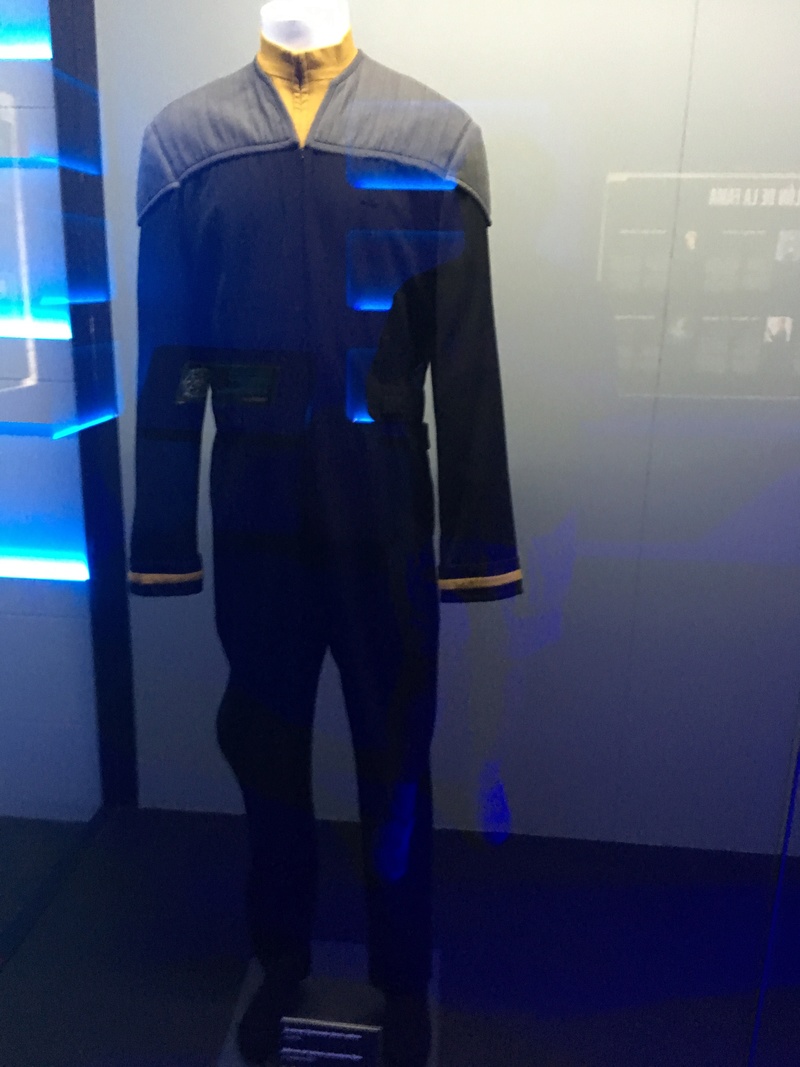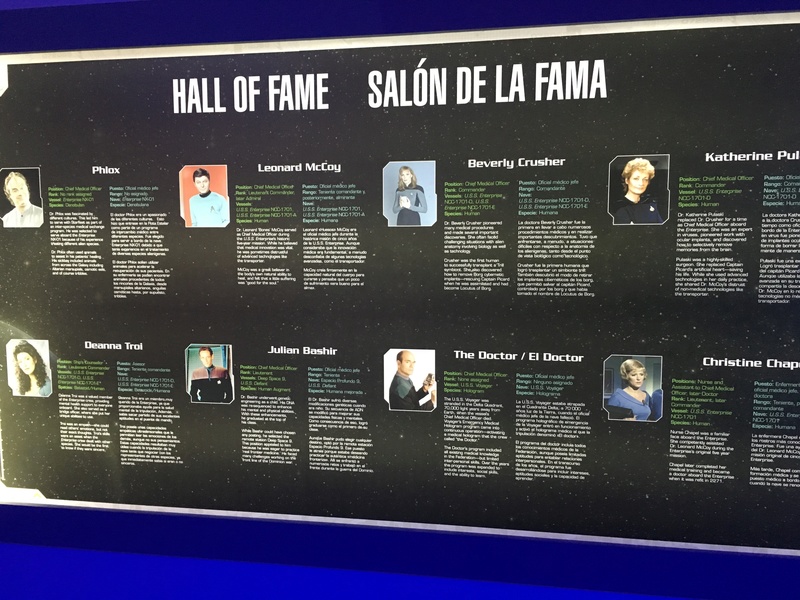 Because everyone goes to Risa!
Some questions were...easier than others.
Great Moments in Engineering
The Science practical lab required identifying a planet suitable for an emergency landing. Hint: pick the one with life on it. Second hint: CLASS M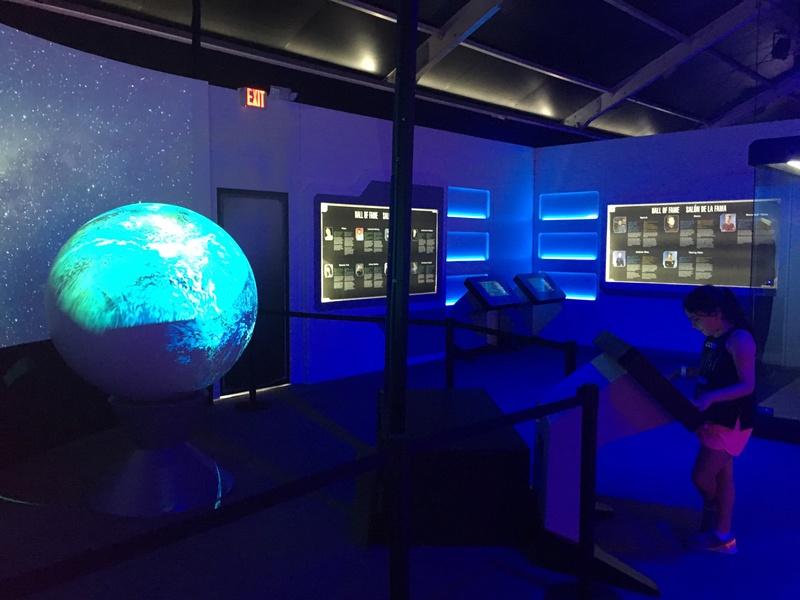 A reverse view of the Medical and Communications area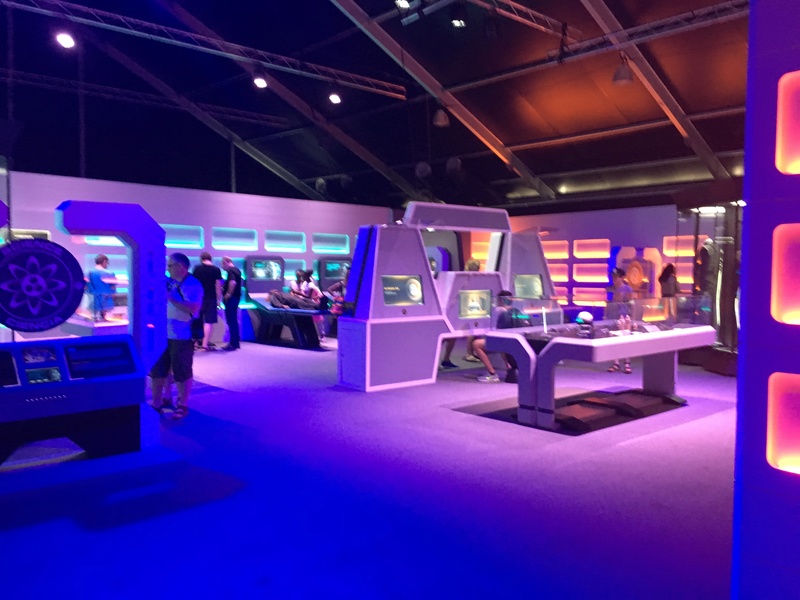 Turn around for Engineering. Time to play Beamsley!
No skill required, just stand there and get a video of yourself getting transported holographically.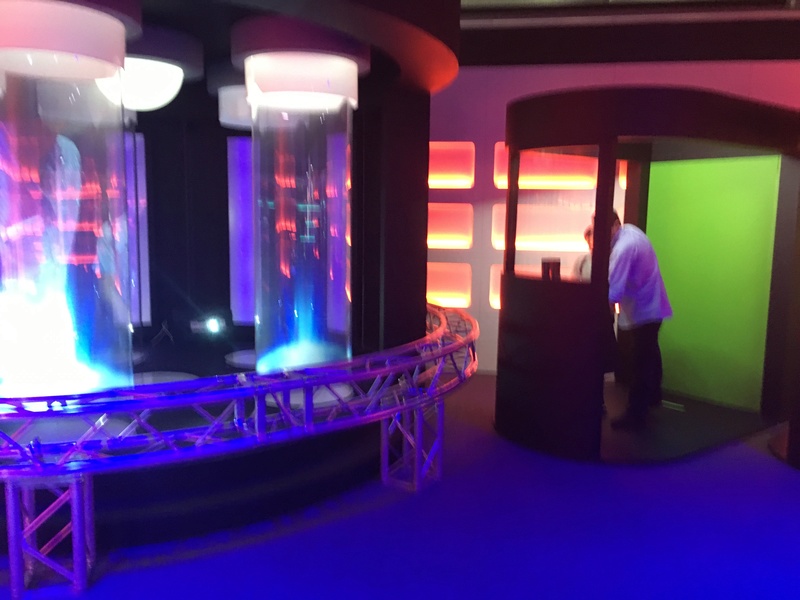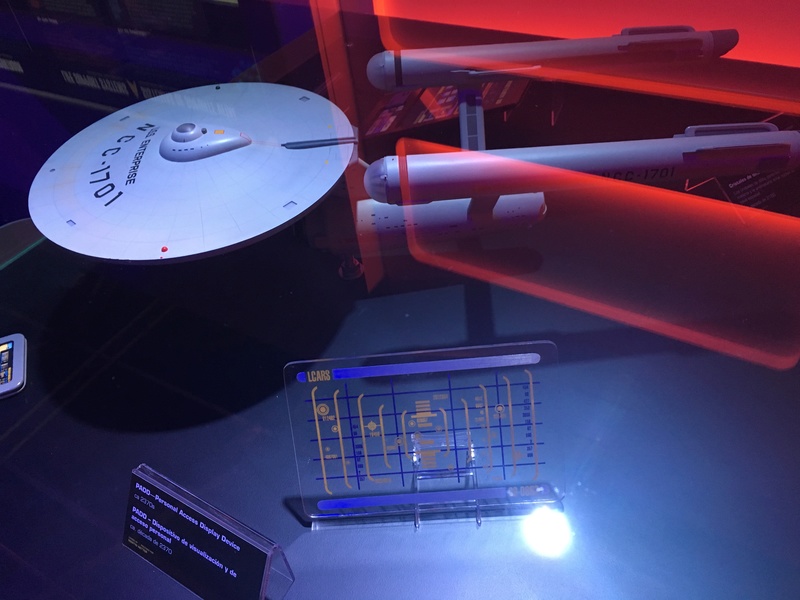 Holographic models of the fleet, which you turned and changed between with your hand in a VRish space. It worked okay.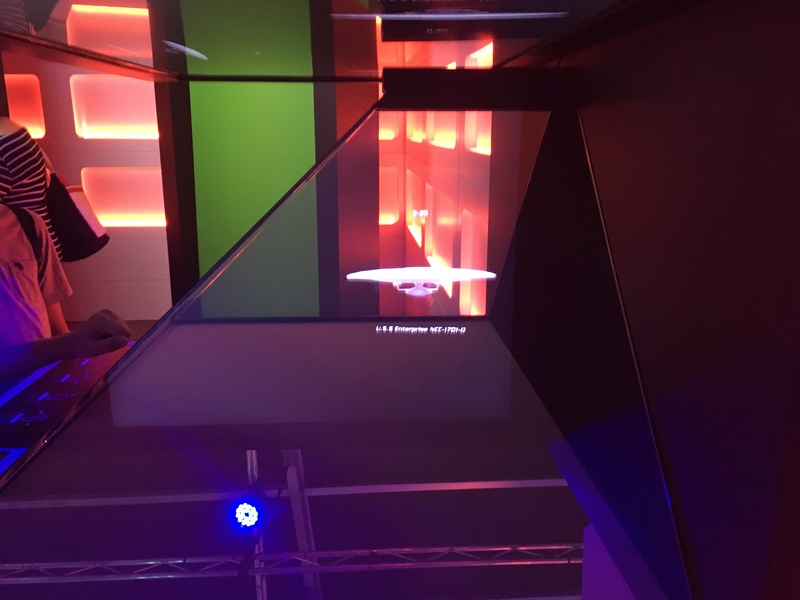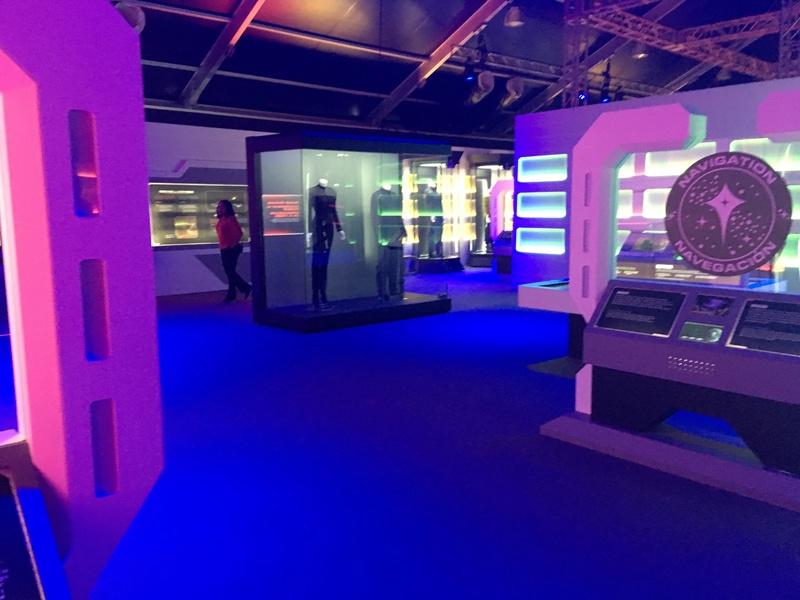 Great Moments in Tactics
Great Moments in Navigation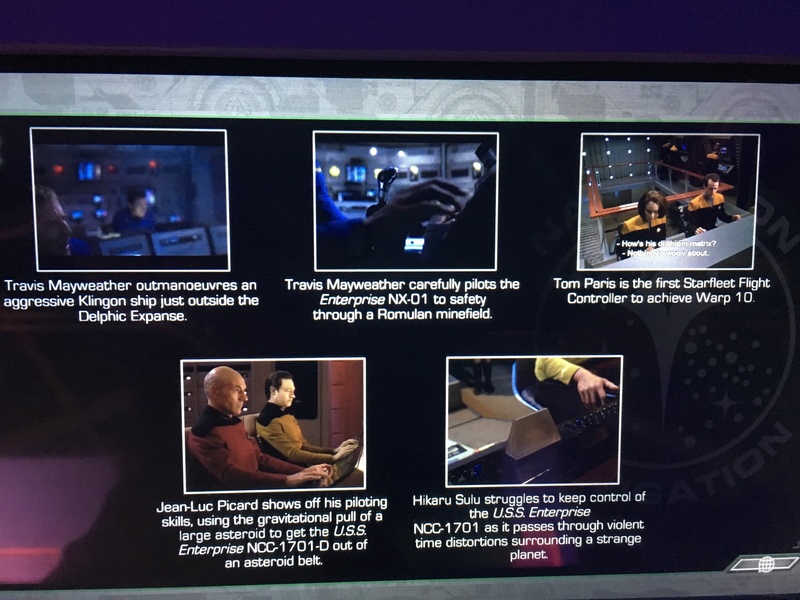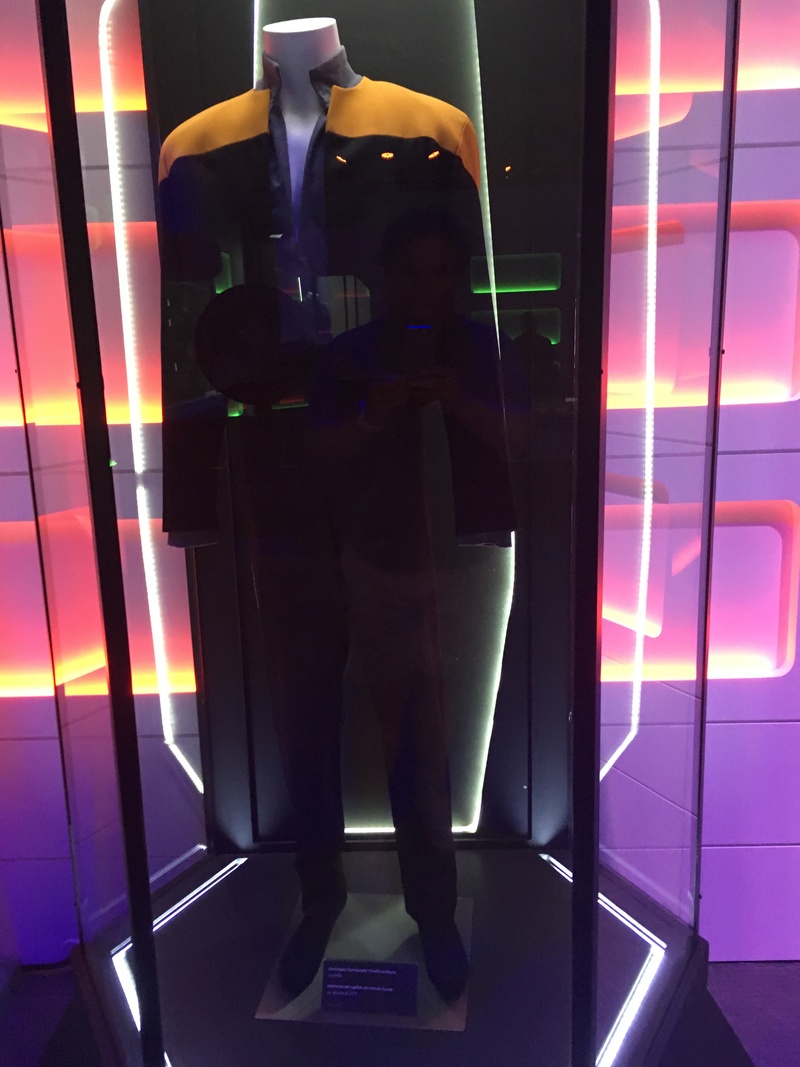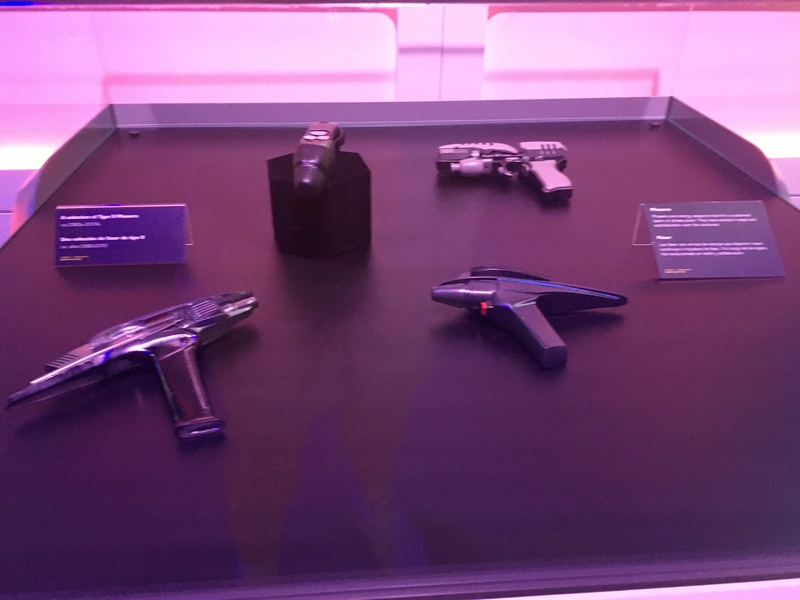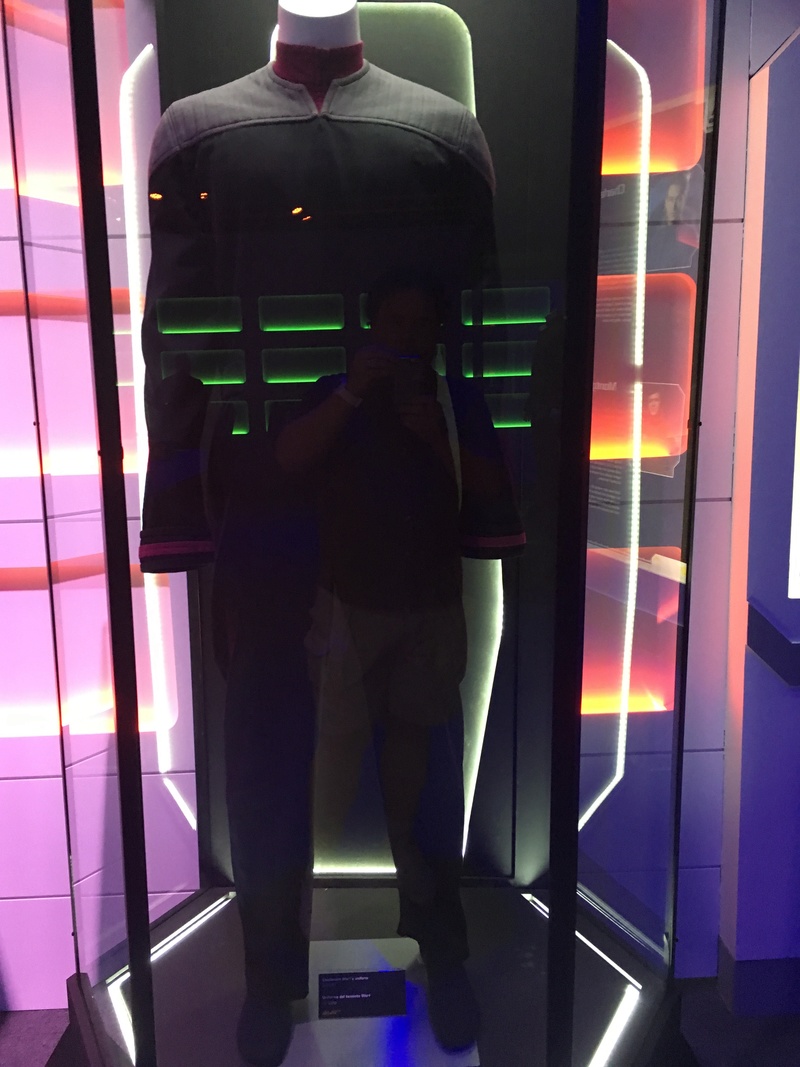 Worf is tall, yo.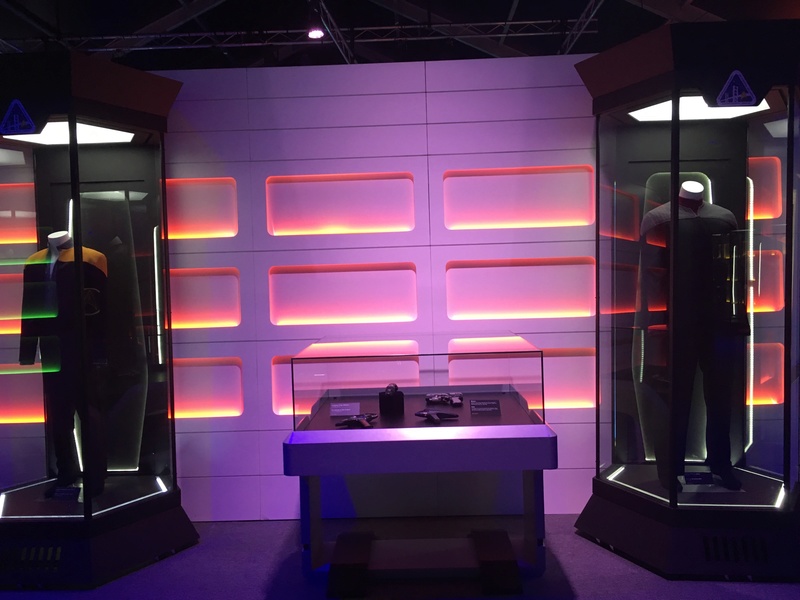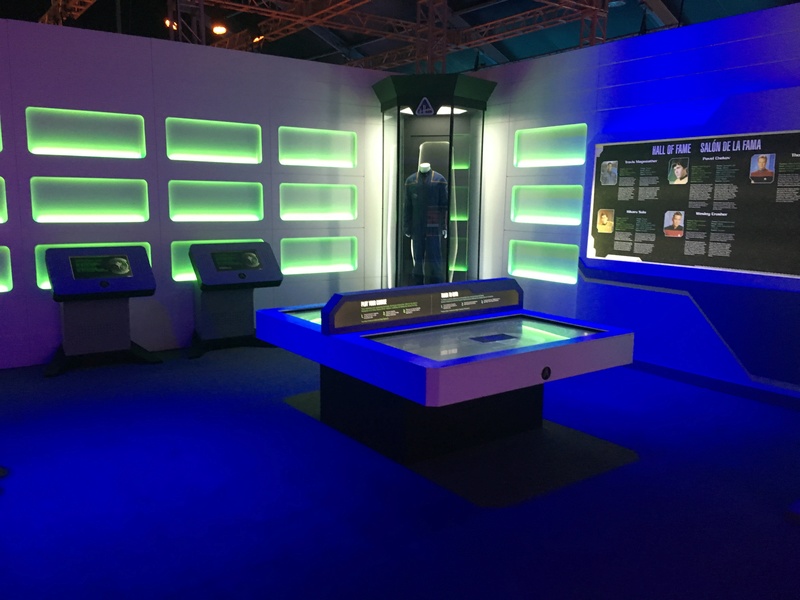 We had to drag the waypoints on the Surface to avoid the gravity wells, enemy patrols, and other hazards of spacefaring.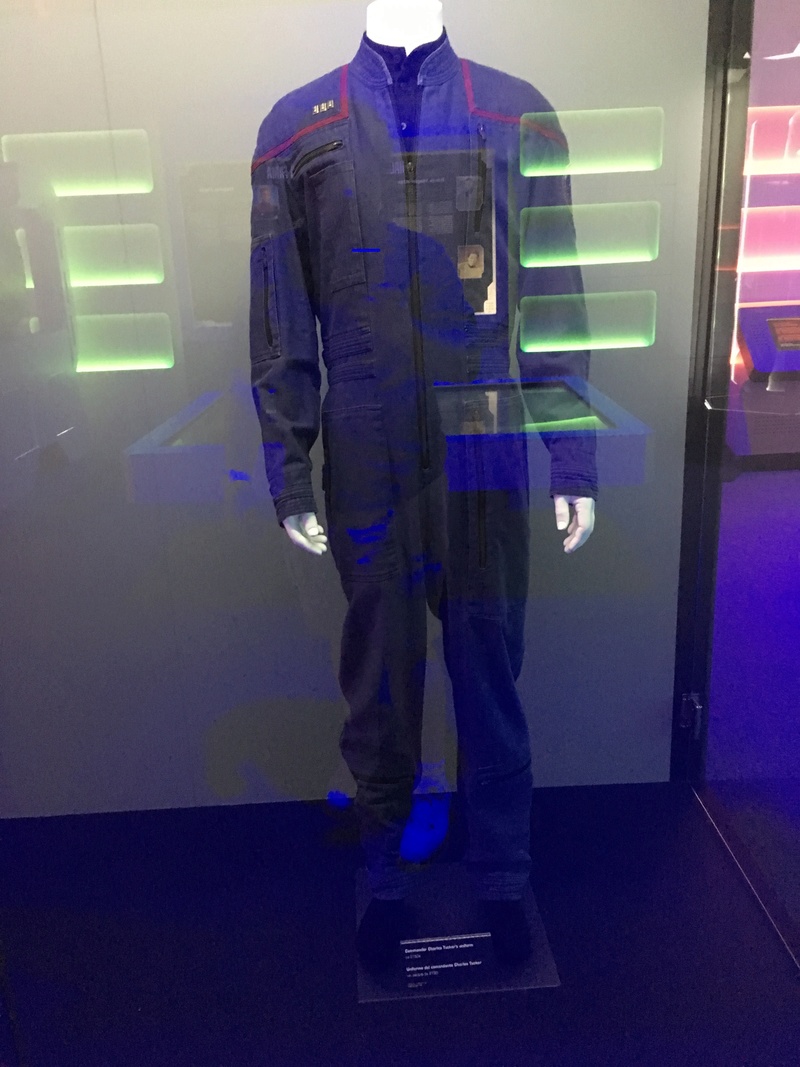 Phaser training! There was a little lag between movement and it showing up on the screen. Enough to make it extra frustrating.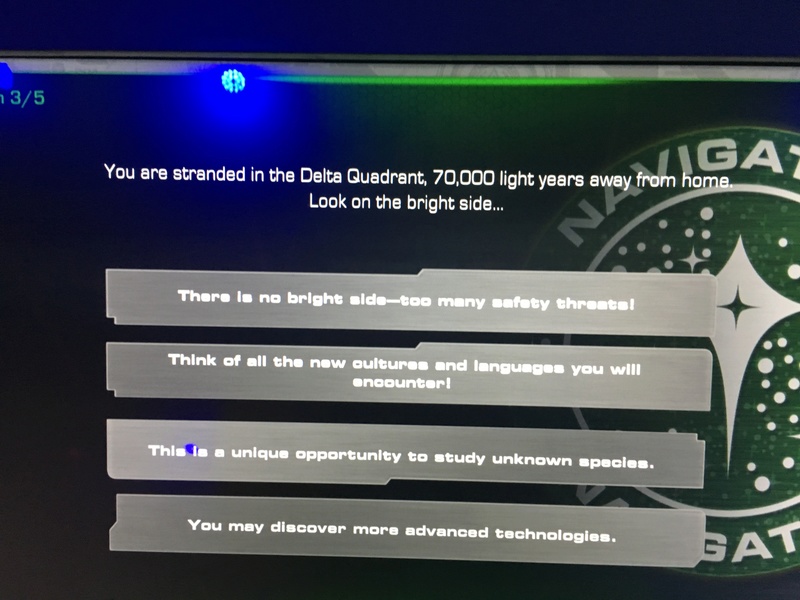 Finally, Great Moments in Command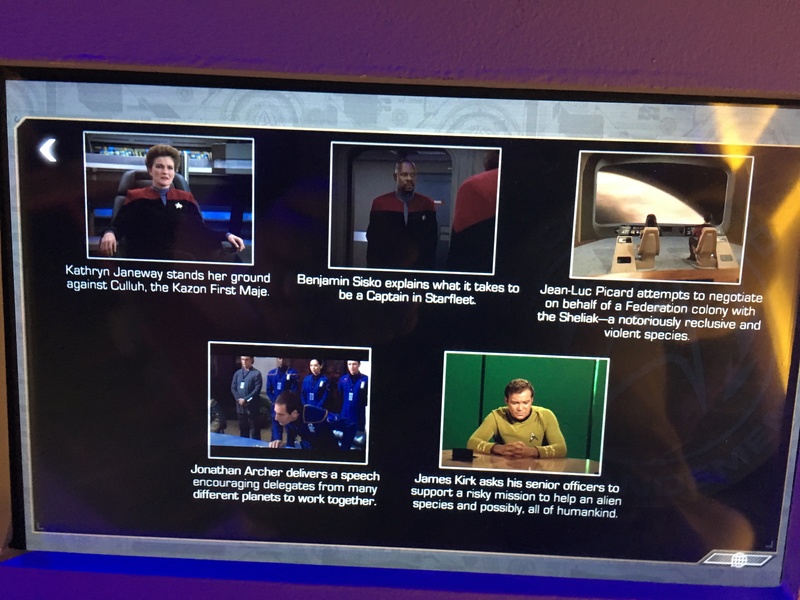 Captains on the bridge!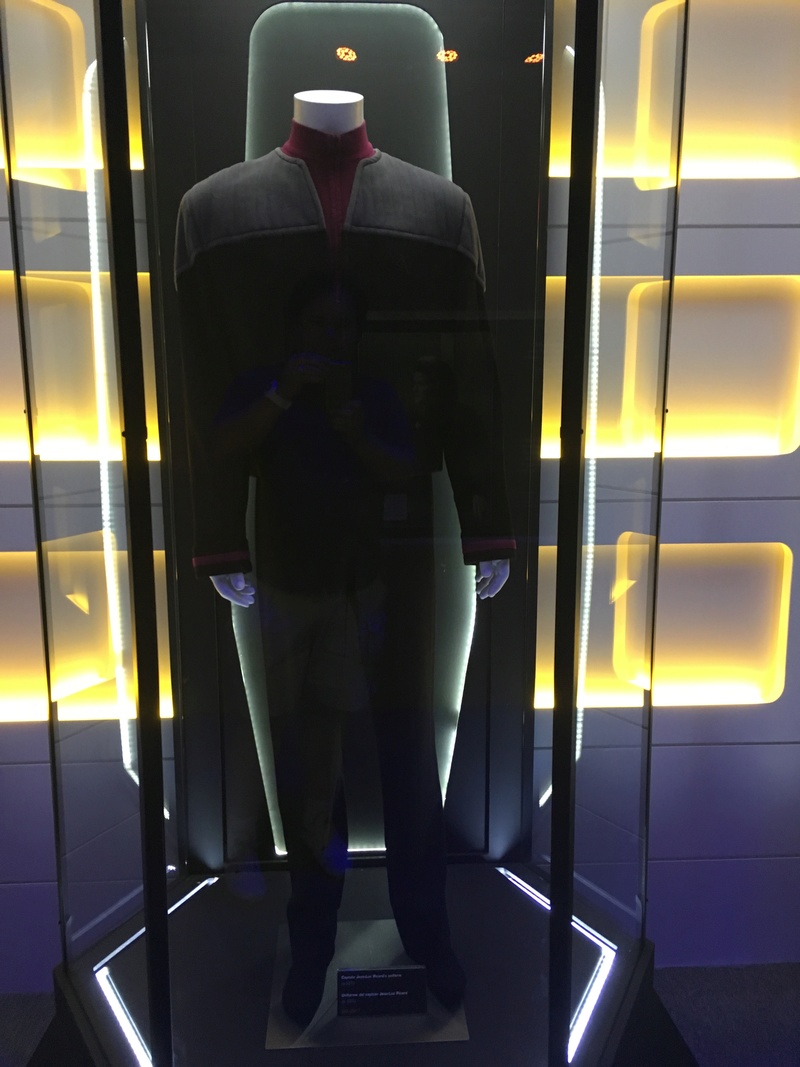 Very funny, hackers.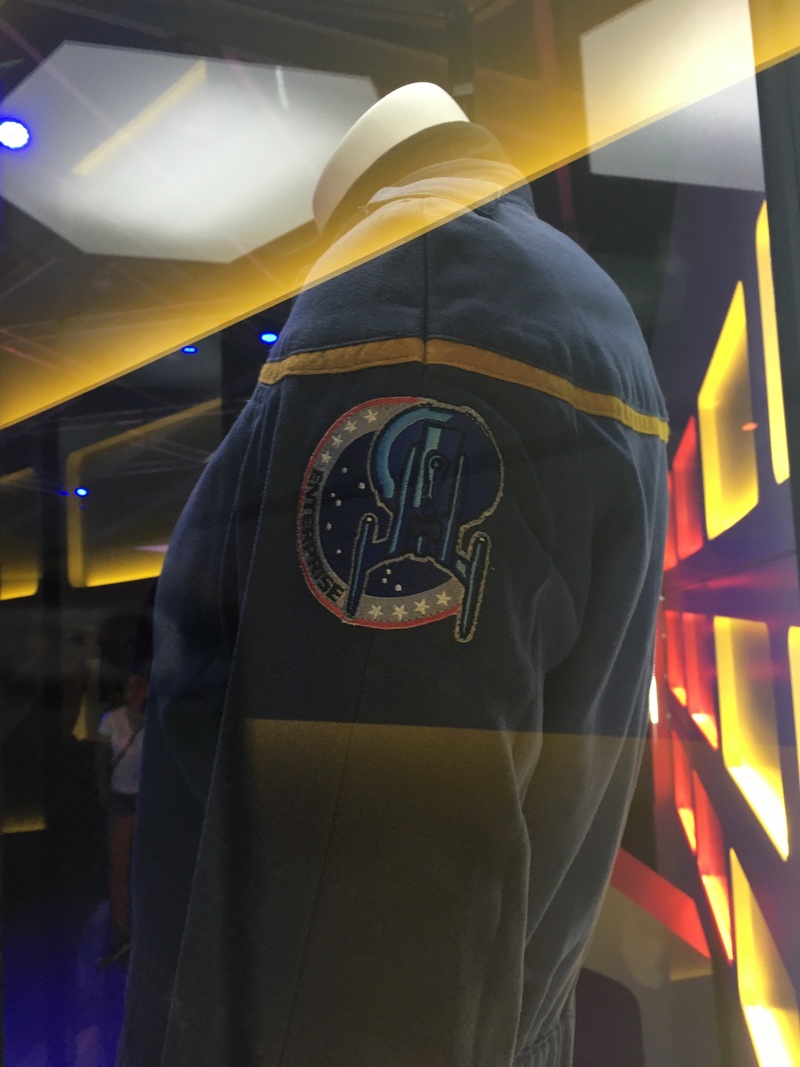 Spock already got a separate call-out back in Science
And finally, The Bridge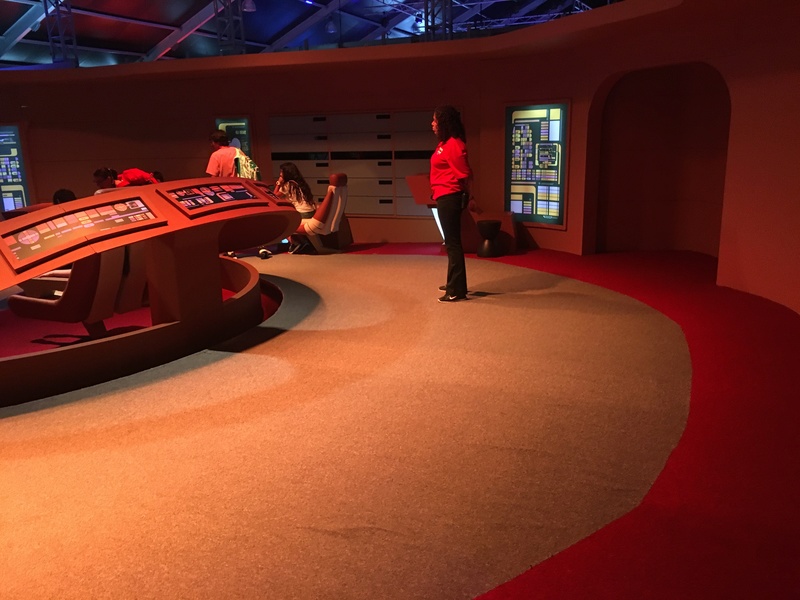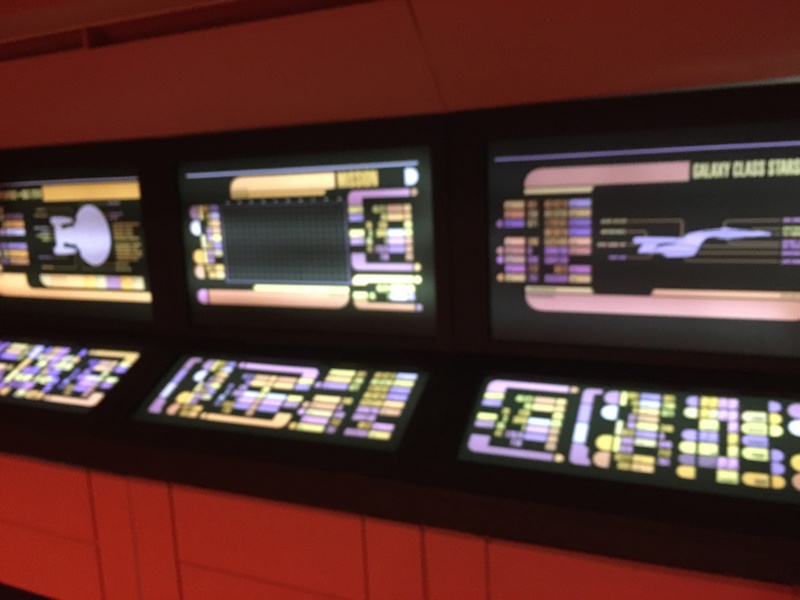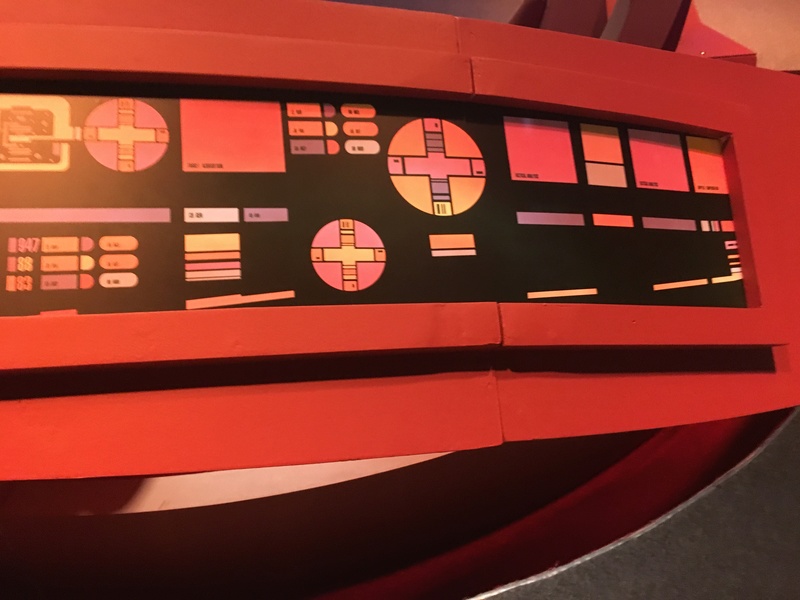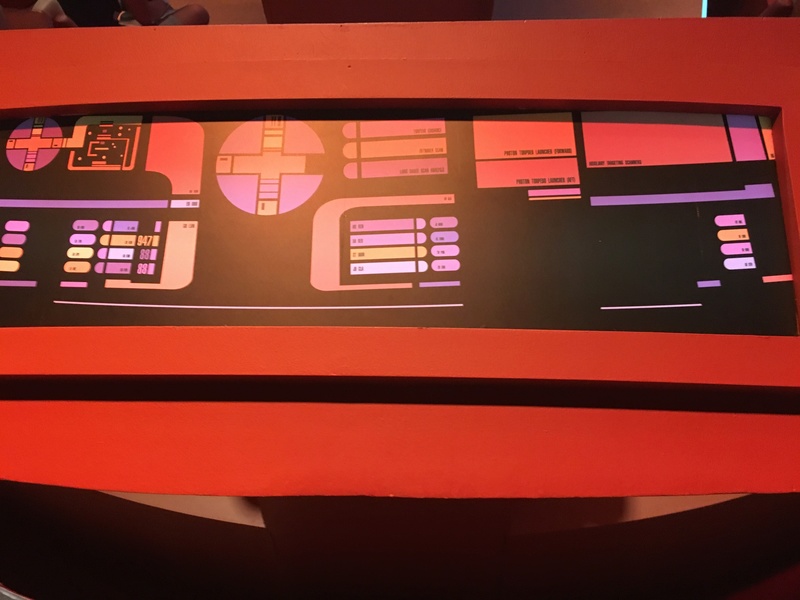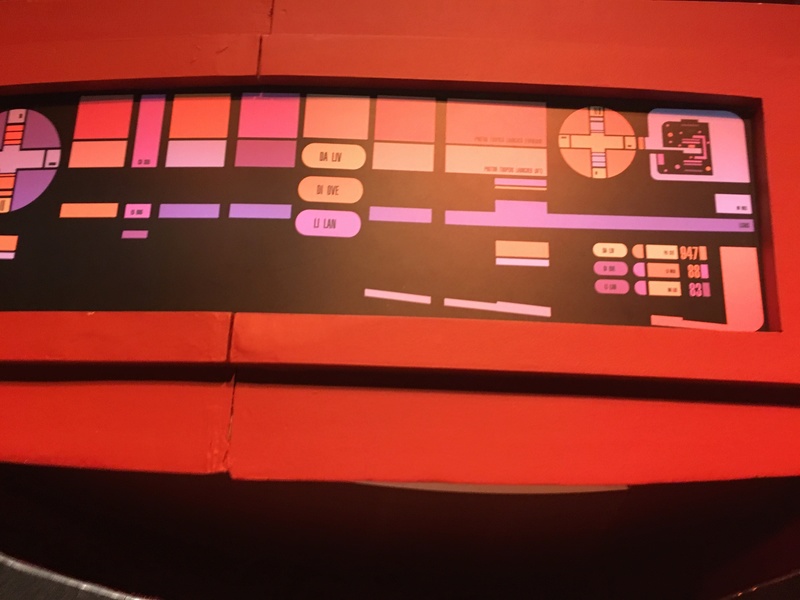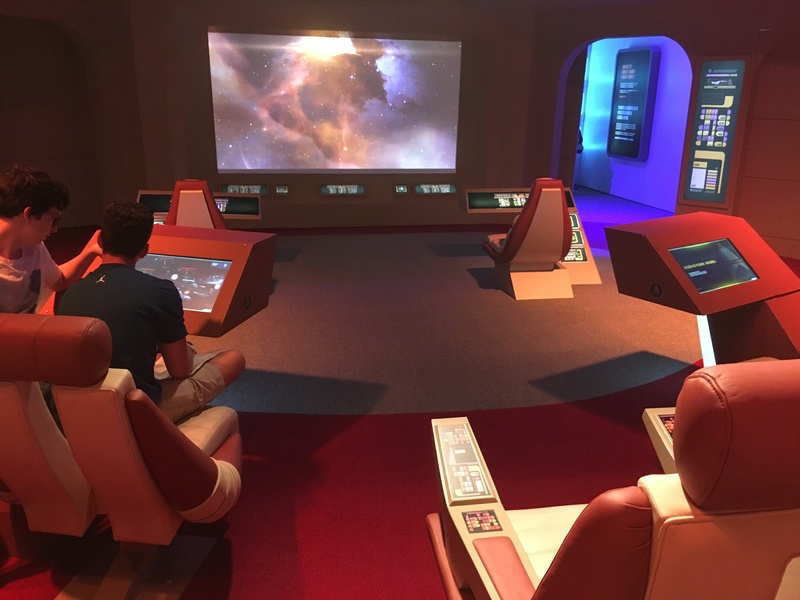 What else?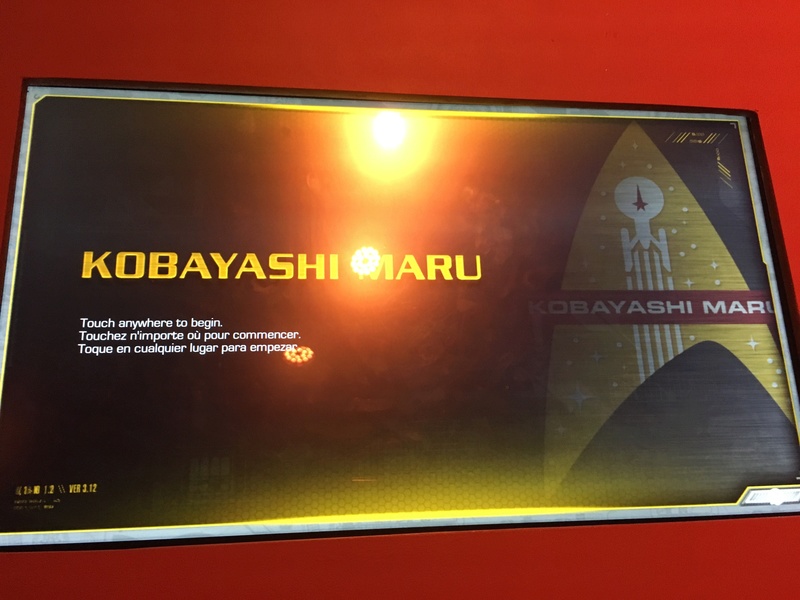 It played out as a turn-based simulation: most of the time you had the choice between Firing, Defending, Protecting, or Dodging. Transport as many survivors as you could before your ship or the Maru was destroyed.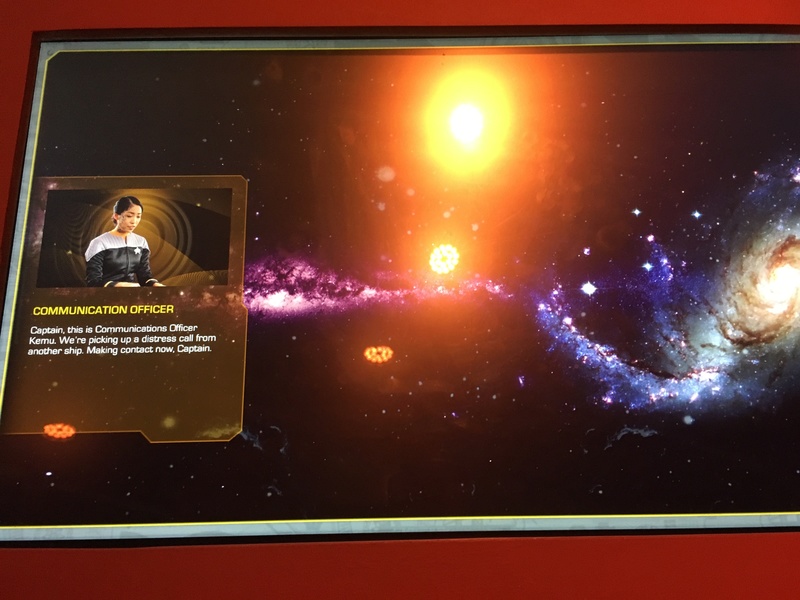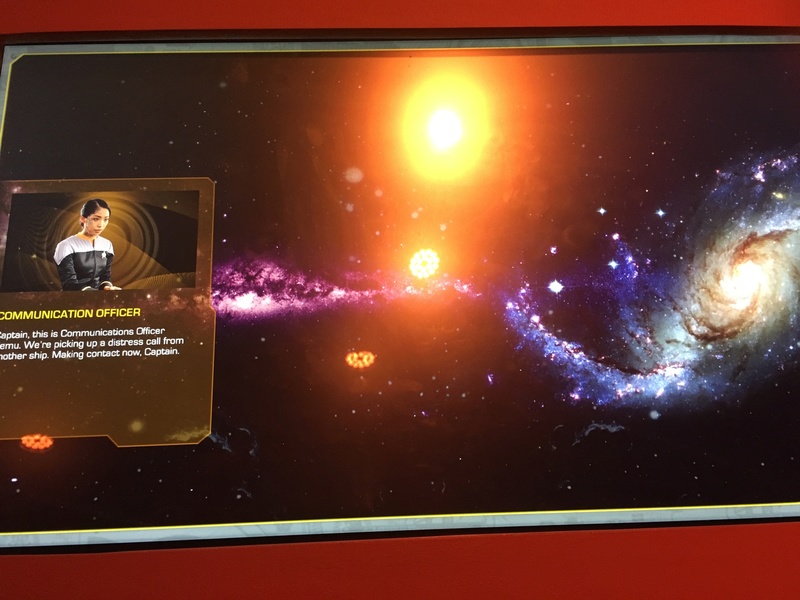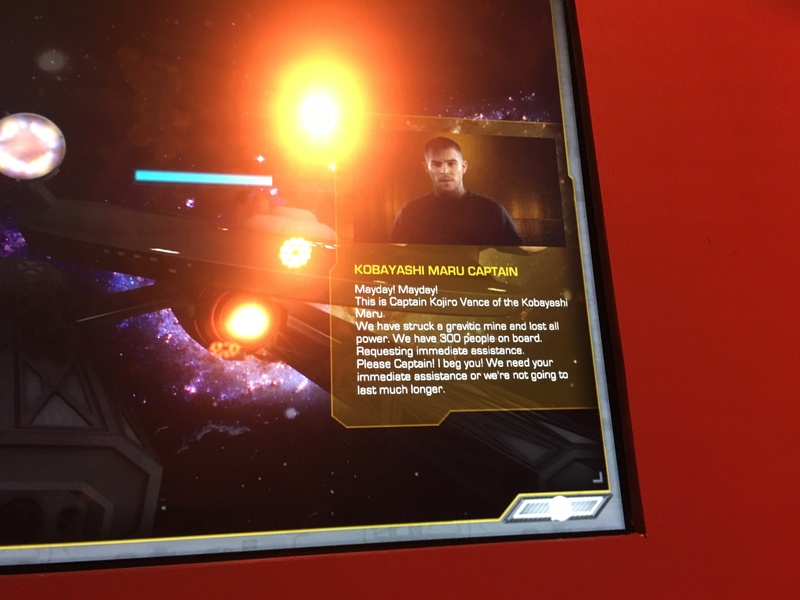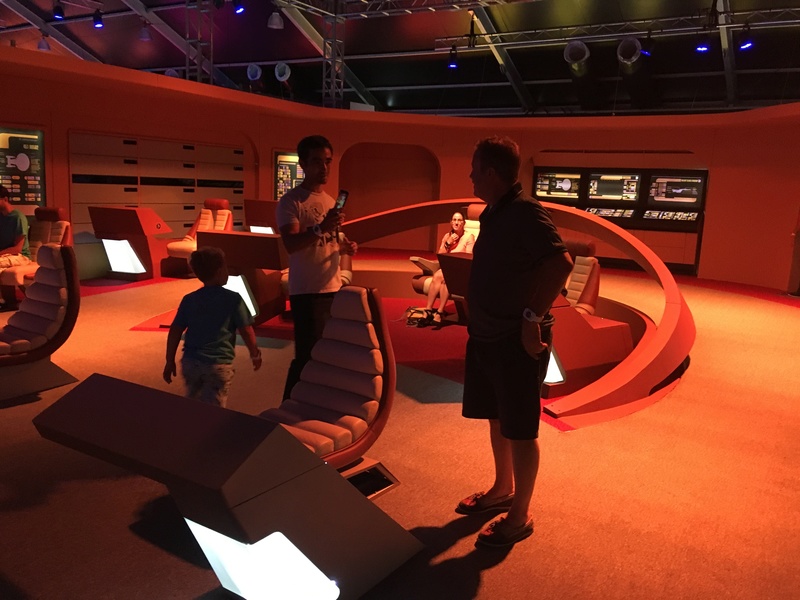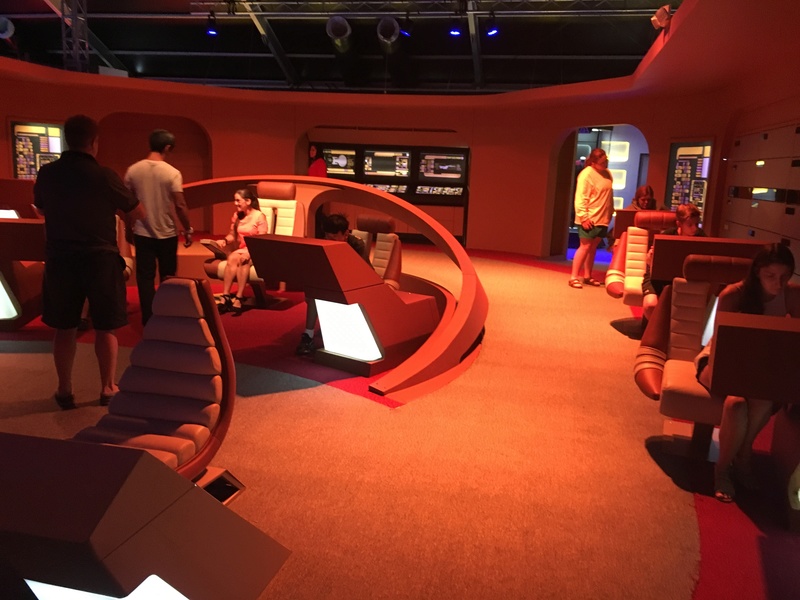 Asking the hard questions
Captain's chair looks good on me.
Oh look down there! You've got a little shop. I love a little shop.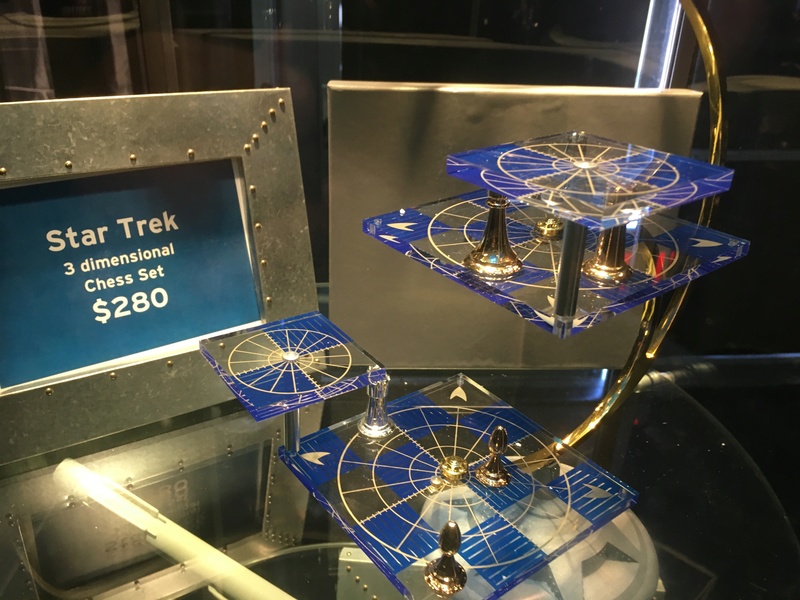 Looked like these were in child sizes only, for some reason.
The whole thing was set up in a temporary structure, with some fun logos around the outside.